Vitamin D3 and the importance of taking it year-round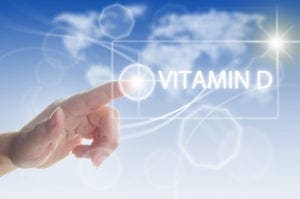 Having enough Vitamin D is important for a number of reasons, including maintaining healthy bones and teeth; it may also protect against a range of conditions such as cancer, type 1 diabetes, and multiple sclerosis. Vitamin D has multiple roles in the body, helping to maintain the health of bones and teeth.
Did you know?
• 1 in 10 people have a vitamin D deficiency and should be supplementing all year round
• Vitamin D from the sun means direct contact of rays to bare skin – something more and more people are avoiding.
• People over the age of 65 and those with darker skin tones tend to also need a Vitamin D supplement as their bodies don't make as much Vitamin D through sunlight.
If (like most of us) you work indoors Monday – Friday, the likelihood of you getting enough sunshine isn't always possible. It is suggested that the average Canadian needs 10-30 minutes of direct midday sunlight on bare skin, several times a week in order to get enough Vitamin D.
Some (of the many) benefits of Vitamin D are:
Helps to prevent Osteoporosis and promotes longevity
Helps to reduce brain and memory decline
Reverses symptoms of MS
Prevents mood disorders
Helps balance hormones
Supports bone and skeletal health
Aids in cell differentiation
Boosts immune system.
At Orchard Health Foods, we are committed to helping you find the best products to support your overall health. Drop by our store and speak with one of our knowledgeable staff regarding your specific health needs and concerns. We stock many varieties of Vitamin D3 and can help you find the one that's right for you.