Orchard Health Foods
Your Collingwood Health Food and Supplements Store
Meet the Orchard Health Food Team
Anthony Traversa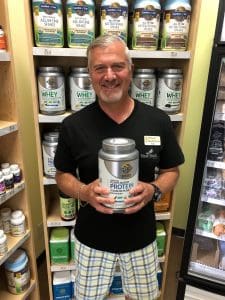 Our proprietor, Anthony (Tony), is passionate about living an active and healthy lifestyle. He was a customer long before taking ownership of the store. Tony's journey to becoming a health food store owner began with the successful use of natural remedies and supplements to treat a decades old cardiovascular ailment. It changed the way he approaches and manages his health.
Tony's family also has a long history of working in the food industry. He frequently draws on his family's "vault" of knowledge and experience when making decisions on products and services.
For Tony, working in the health food industry is all about helping people … helping people make better choices when it comes to their health and wellbeing.
Tiffany Sale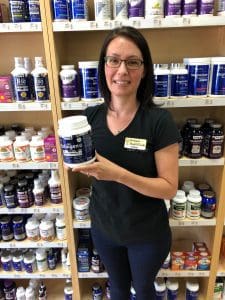 Our Store Manager and Senior Nutritional Consultant, Tiffany, has spent more than a decade working in the natural health and wellness field. She is a Holistic Nutritionist with certification from the renowned Alive Academy.
All of the nutritional supplement products we carry have been "hand-picked" by Tiffany. She follows a strict process to confirm a product's efficacy and value before we bring it in to the store. Her goal is to make sure that we offer products that are effective and reasonably priced.
Tiffany is passionate about helping others and is a walking encyclopedia when it comes to nutrition and natural health. If you have a question about a particular product or are unsure of something related to any of the products we carry, we encourage you to "ask Tiffany". She would be happy to help.
Heidi Ahrens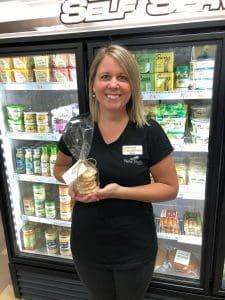 Heidi is our Client Care Consultant. She is our resident expert in all things gluten free, vegan and sugar free. We encourage you to consult Heidi when it comes to your unique dietary needs.
Heidi is working towards certification in holistic nutrition which she plans to complete in the coming year.
Store Hours
Mon-Fri: 9:30 am to 5:30 pm
Sat: 10:00 am to 5:00 pm
Sun: Closed