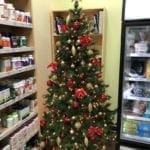 What a challenging year this has been for all of us. Despite its ups and downs, I am hopeful that years from now we will look back and remember the positive things that got us through this crazy time. Things like, home cooking and having family meals, playing board games, and going for long walks … so many walks that even the dog said, ENOUGH already!
This year more than ever, it is important for us to be thankful.  As difficult as things may seem to be, we are fortunate to be living in this beautiful place and call ourselves "Canadians". At Orchard Health Foods, we are especially grateful as we are supported by a wonderful community of health-conscious people. To all of you, we say, "thank you" and express our most sincere wishes for happiness and a healthy future.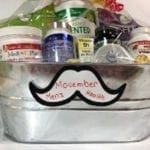 Our focus in November was on men's health. Thanks to our loyal clientele we were able to raise $250 for the  Movember campaign. And, in keeping with the Movember theme, our monthly draw is Craig Robinson. Craig won a basket of really cool guy's stuff. Congratulations Craig!
For the month of December, our focus is on all things that promote the spirit of the holidays. In addition to many SALE items, you will find holiday season food specialties and great gift ideas.
Thursdays are Senior's Days at Orchard Health Foods. Our friends 60+ enjoy a 10% discount on all regular priced merchandise. For December ONLY, Senior's will enjoy 10% OFF SALE items as well!
Orchard Loyalty Rewards continue to grow!
Customers are enjoying the benefits of Orchard Rewards every day! Earn Orchard loyalty points for every dollar you spend. Redeem your points for discounts on purchases. The more you spend, the more you save.
Not signed up yet … what are you waiting for? Sign up today and get your first 25 points FREE! For more details please go to our website.
A Special Thank You to Our Local Community Business Partners!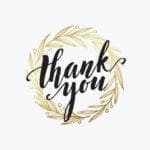 We couldn't have done it in 2020 without the support of these fine local and regional businesses.
Andrew's Copy and Print
Bad Vegan
BN Woodworking
Boyce Consulting Group
Central Ontario Refrigeration
Cocka-doodle-doo Bakery
Collingwood Honey
Chickapea
Crossfit Indestri
Georgian Bay Integrative Medicine/ Dr. Rehan Lakahni, ND
Georgian Life Magazine
Georgian Mobile Signs
Giddy YoYo
Good Grief Coffee
Kayla Girard Hand Crafted Cards
Root to Fruit
Lawrence Glass & Mirror
Mama Warrior
Marcy's Bakeshop
Maria's Pasta
Peak FM
Pinpoint Media Design
Plantlicious
Press Juice
Press Market
Rebecca Clothier, ND
Seawatch Security Systems
The Co-operators, David Miles Agency
The Frauxmagerie
The Good Olive
The Pine
Thornbury Bakery Cafe
TouShea
Troy Bender Painting
Wrap It Up Raw!
 December is an important month. Why you ask? Keep these things in mind.
We are the most fortunate business in Collingwood! Thank you for your continued patronage and support. Happy holidays and best wishes for a safe and healthy new year!
The Orchard Health Team