Here we are and it's February, a little more than a month into the latest lockdown. With daily COVID-19 case numbers trending down, it feels like there is light at the end of the tunnel.
Our store remains OPEN for business during the lockdown. You can come in and shop in person, order online or by phone. We also offer curbside pickup and local delivery. Choose the option that best suits you! For more details, please visit our website www.orchardhealthfoods.com.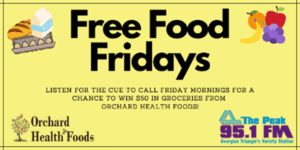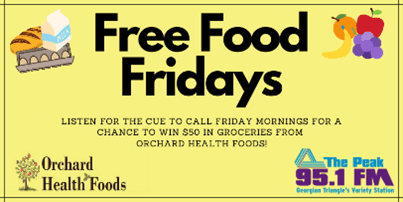 January was "Free Food Fridays" month at Orchard Health Foods. We teamed up with our friends Mel and John at the PEAKFM and gave away free food to several lucky contestants. Congratulations to Kelly Miller of Collingwood, Heidi Elder of New Lowell and Liz Stevenson of Collingwood.
But there's more. Free Food Fridays will continue into February. Listen in to The PeakFM 95.1 on Friday mornings for your chance to win!
Looking for a Valentine's Day gift for that special someone? Let us make up a personalized gift basket for you. Spend $50 or more and the basket and wrapping are FREE!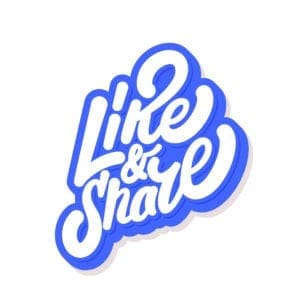 Mark Duncombe, one of our social media followers, is our monthly draw winner. Like and share us on social media and be entered to win a $50 gift certificate!
2020 Was Better Than You Think! Sometimes from challenging times come good things.
Orchard Rewards are a Huge Success!
Customers are enjoying the benefits of Orchard Rewards every day! Earn Orchard loyalty points for every dollar you spend. Redeem your points for discounts on purchases. The more you spend, the more you save.
Not signed up yet … what are you waiting for? Sign up today and get your first 25 points FREE! For more details, please go to our website.
February is an important month. Why, you ask? Keep these things in mind.